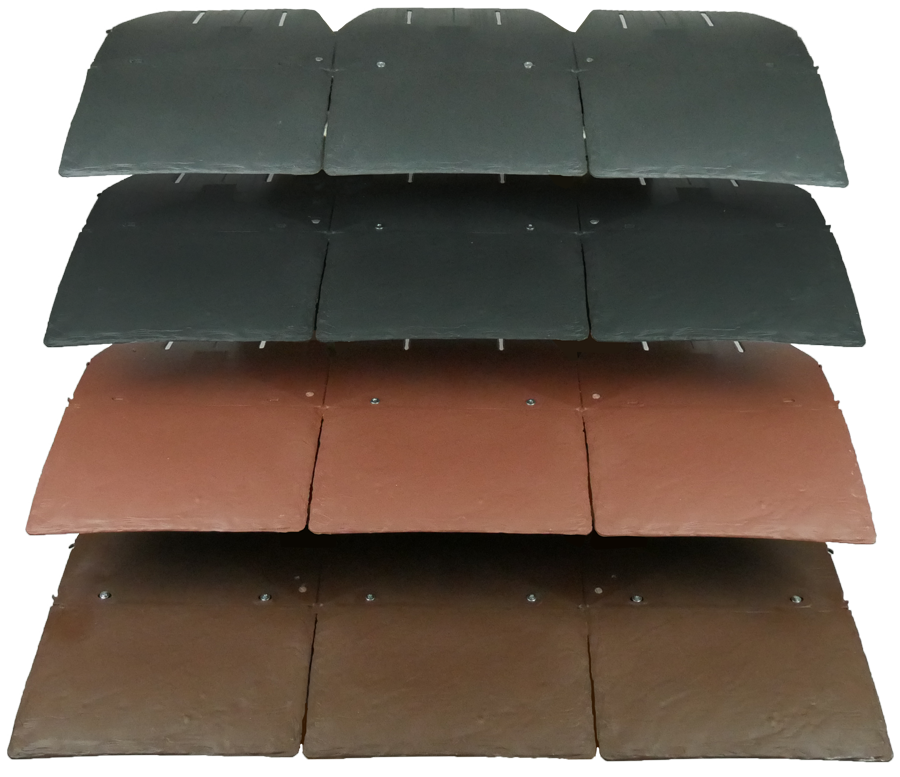 Lightweight Synthetic Slate
---
Supaslate is a high quality plastic roof tile which is strong, durable and designed to last. Manufactured in Great Britain using 100% recyclable materials and unlike natural slate, Supaslate won't crack, fade or delaminate and is quality guaranteed. For many years, slate roofing has been desired for its durability and beauty.

---
Lightweight Supaslate is perfect for conservatory roofs because of its lightweight construction.

---
Durable Our synthetic slate has been designed and tested to be tough whatever the weather.

---
Cost Effective Due to every slate being identical, there is less wastage than traditional slate.
---
Burnt Umber

Classic Red

Anthracite Grey

Slate Grey
---
Supaslate has been designed to stand the test of time.
---
Interested in purchasing?
---
If you're interested in purchasing Supaslate then please visit the Roofin Store where purchases can be made securely online, delivery is 3 -5 working days.
Beautiful
Durable
Lightweight
---